HANDGUN 3, ONE HANDED SHOOTING & ADVANCED CCW RENEWAL| SEPT 15 2018, RANGE 2-1
00496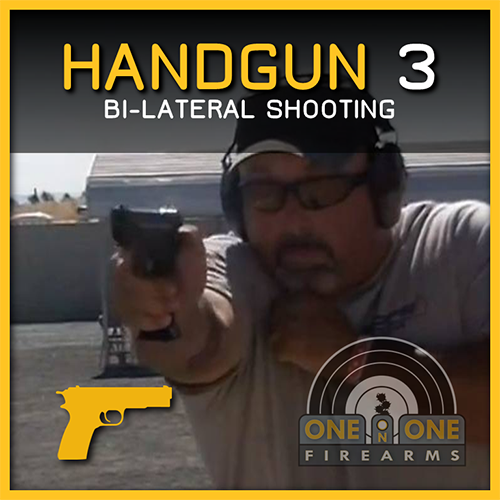 HANDGUN 3
ONE HANDED SHOOTING
Prerequisites Shooter must have acceptable training as this is not an entry level class. Prior completion of One on One Firearms Level 2 Handgun class is recommended. Competitive shooters and those with recognized training may also attend.
Range fees of $14 for non-members and $5 for member of FSC
0800 to 1630 Sac Valley Shooting Center Range 2 Bay 1
Shooting with one hand is a critical skill set that every CCW carrier should know how to do and know how to practice. Trying to figure out how to do something new, in the middle of a violent confrontation is a recipe for disaster.

I have been training for years shooting one handed with my Strong side, but even more with my Support side (I don't have a weak side). Now throw into the equation that your gun is going to malfunction and run empty about every 10 rounds. Can you see how complex shooting with 1 hand can really become?

In 2014, I became CA State Champion shooting SAAS Wild Bunch Men's Traditional. I had to shoot my handgun, one handed for the entire match and beat my nearest competitor by 116 seconds. In 2015, I competed at the Wild Bunch World championship where I took 3rd place. I put my skills where my mouth is and I compete. Many instructors are afraid to put their skills on the line because it would dissolve their self-built reputation.

This 1-day course will give you the skills to operate your weapon one-handed with both the "Firing Side" and "Support Side". Malfunction clearances and reloads will also be taught one handed. You will get to shoot on the move, at multiple targets and from covered positions, strong hand and weak hand. This class will enable you to continue the fight if you have one or the other arm taken out of the fight. This course is also a GREAT opportunity for competitive shooters to improve their skills shooting one-handed. Too often this is a skill that shooters struggle with in matches.
Equipment Needs:
Note pad and Pen

Drinks, snacks and lunch (lots of water ... we will break for lunch - there is not much by way of food available; you're better off bringing something for lunch)

Eye & amplified hearing protection

Your handgun (Semi or Revolver)

300 rds FMJ practice ammo

Holsters what will allow re-holstering

A pair of pants that you don't mind ripping a little and a sturdy belt

3 or more magazines (speed loaders if you bring a wheel gun)

Mag carriers

Sunscreen or Rain Gear as needed.

Folding chair

A great attitude