INTRO TO PRECISION RIFLE | MARCH 30TH 2019, RANGE 11
00577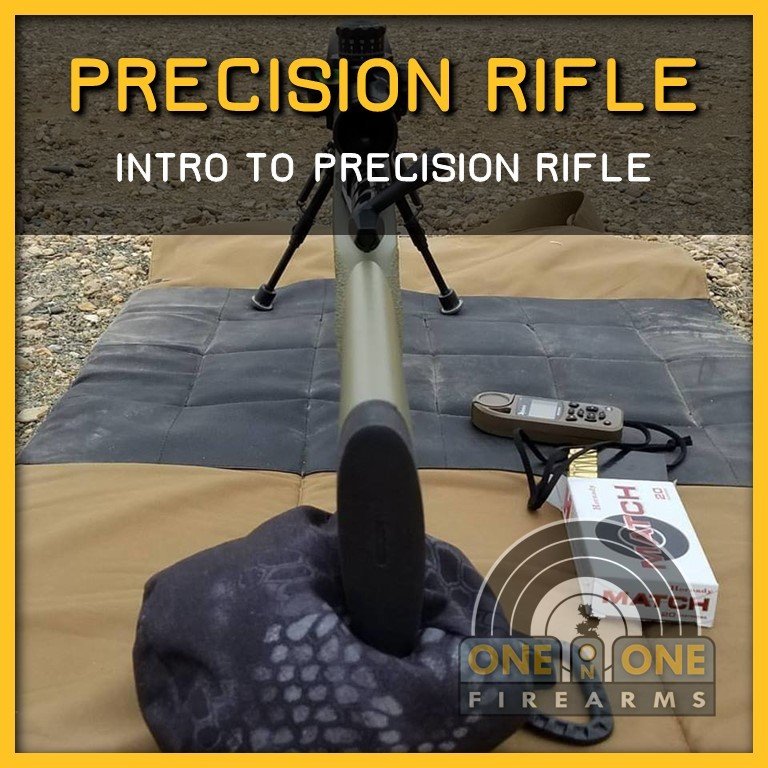 COURSE DESCRIPTION
This class is designed to introduce you to the factors (Mechanical, Environmental, Psychological & Physical) that influence your performance at distance.
You will need a center-fire rifle capable of producing MOA groups at 100 and 200 yards, a variable power optic, bipod, pinch bag and the desire to understand why your bullet does what it does when you press the bang switch.
To get the most out of the class, you should purchase and download the Strelok+. Ballistic Calculator onto your smartphone. You will also need to start capturing information for your gear. I'll list that below. If you don't worry if you don't have all the suggested info. You can also gather it later and "Build" your rig into the Strelok+ app.
Live to train, train to live…. and ALWAYS shoot to WIN!
---
COURSE OVERVIEW

COURSE LENGTH: 1-Day course 8:00A – 3:00P

COST: $150.00
Range fees of $16 are the responsibility of the student, and can be paid directly to your Instructor on range day.

COURSE OPEN TO: Open to anyone, at any skill level, and ability.

Items Covered in This Course

RIFLE DESIGN AND SET UP
OPTIC SELECTION, PLACEMENT AND EYE-RELIEF
LOADING & UNLOADING
SIGHTING IN
PRECISION SHOOTING OUT TO 200 YARDS
SIGHT ALIGNMENT, PLACEMENT AND TRIGGER CONTROL
GETTING BEHIND YOUR GUN
MOVING TO AND FROM THE FIREING LINE WITH A LONG GUN
UNDERSTANDING D.O.P.E., HOLD-OVER AND HOLD-UNDER, READING THE WIND FOR COMPENSATED SHOTS
ENVIRONMENTAL EFFECTS ON YOUR SHOT
AMMUNITION SELECTION
GATHERING ENVIRONMENTAL DATA
STRESS
---
GEAR & OTHER ITEMS

Students should bring the following items to this course.

A note pad and pen
Drinks, snacks and lunch (lots of water ... we will break for a short lunch. Bringing something for lunch)
Eye & ear protection
Your Rifle (semi-auto, or bolt in it's current setup. You can spend money on trick gear afterwards.)
60+ rds of ammo for your rifle.
A hat, sunscreen, elbow pads, knee pads (you will be prone a bunch)
Magazines (short length) if needed for your gun.
Folding chair
Chamber Flag
Gun, Ammo and Optic Data to build your rig.

Caliber
Barrel twist rate
Right or Left twist
Ballistic coefficient of your bullet
Bullet length
Bullet weight
Scope Height over Bore
Bring or download your Scope manual. You need to know how to adjust it
What reticle do you have?
Does your Scope read in MOA, TMOA or MIL?
Muzzle Velocity for your factory ammo
Yep, that's a lot of crap, and I'm sure I'm missing something. Like I said, bring what you can. You will have homework.

A great attitude
---
LOGISTICS
LOCATION: Sacramento Valley Shooting Center – 15501 Meiss Rd. Sloughhouse, CA 95683

TIME: 8:00A-3:00P
RANGE FEES: Range fees of $16 are the responsibility of the student, and can be paid directly to your Instructor on range day.
DIRECTIONS:
The map shown below is for reference only. Often GPS and maps get directions to this facility wrong! Please refer to directions on getting to the range on the SAC VALLEY SHOOTING CENTER website athttp://www.sacvalley.org/contact.html.